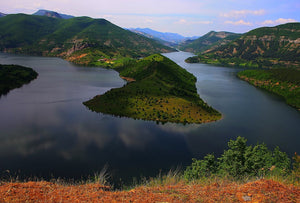 I've thought about how to word this post for months since we started our plans to leave social media.
When Deb started making soap, we threw pictures on Instagram and Facebook to show off her work and get feedback. While marketing wasn't the goal, we couldn't help cleverly choosing hashtags and watching the numbers. Our followers grew organically, we gained a few customers here and there, and things were good.
Meanwhile over the years, both of us have been reducing and eliminating negative influences from our personal lives, and a major part of that is social media. 
Not wanting to be hypocritical, we decided to take Sunny Bungalow off the social media platforms.
The most valuable lesson we've learned is our best customers have come from the original social media network: word-of-mouth.
If you're still on social media, that's fine. For us, our goal has always been to provide the best customer service while creating the best soaps we can. Chasing social media algorithms and data was never in our plans.
If you do want to detach from social media a little, this video is a good place to start.